ADVANCED COACHING
Welcome to inwards!
Personal Consultancy to those who Lead and Govern
We are a center for personal, professional growth and learning; a holistically new approach that combines the human sciences background with the vast business experience and brings the human values together with the highest professional standards.
Our purpose is to: contribute in the social and financial progression. We invite individuals and organizations to increase awareness about self and systems within which they act and grow, reaching their life and business targets on the strength of the new learning.
Our vision is to:
be considered by our clients as invaluable contributors in their business and life success,
support individuals and organizations to get in touch with the most contemporary developmental influences, as well as to build relationships with other forward thinking and growing people.
move to section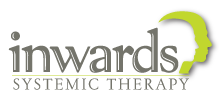 Recent Articles & References
Your Leadership Coaching Career Opportunity.  Join our team and enjoy the difference of coaching those…




Even if we don't know anything about a leader what we can say about him,…




In a leadership context, the leader is accustomed to dealing with challenges on the road….




Although our services focus on behavioral advancement, the problems arise during a behavioral coaching assignment,…




inwards is a two unit center: ADVANCED COACHING & SYSTEMIC THERAPY.  We offer Coaching, Counselling and Therapy solutions to…




In times of speed where information, business models, trends and fads, are highly defined and…




As a leader you have doubts. The less you control, the more you doubt. And…




(Διαβάστε το άρθρο στα ελληνικά) First, my own conclusion:    In order for a system…




The MPAP (Management Performance Appraisal Process) is what it says: A process for Appraisal of…




Snapshot from a 2h Leadership Dialogue in the frame of C-Suite Education and Leadership Team…





 



 



 



 



Yiannis is a powerful contributor in the field of Executive Coaching as well as a great trusted advisor to CEOs and Business Owners in creation of their personal and corporate value.

He has been awarded for outstanding performance in managing and coaching people and he has also worked for major transformation projects...

-Michael Pagidas
Advisor to Executive Management, SARACAKIS GROUP OF COMPANIES



 



 



 



 



Yiannis Koutsoumaris is a highly valued international coach, mentor and thought leader.

His expertise in managing change in organizational and human development contributes greatly to the success of his clients and adds much good to the world.

-Dr. David Mefford PhD
Chairman – AXCES Solutions
Newsletter
Request Membership for the closed group of top level executives and meet other distinguished persons