Even if we don't know anything about a leader what we can say about him, is that, chances are, he leads, i.e., he goes forward.
If that is true then the leader is constantly in an environment where nobody else has got to yet. He treads on ground that no one else has tread upon until that moment; part of the route he sees is not visible to anyone, as they have no kind of access to it.
His task is to share with others something that belongs to his own present but for everyone else it belongs to the future. Something known to him and completely unknown to them.
And as he prepares others to get to this future, he himself is obliged to prepare single-handedly for his next…future!
This might sound heroic for a leader to be doing all by himself, yet the era of the hero leader is a thing of the past. He obviously needs a trusted expert by his side.
A leader who goes forward needs to manage his attention, his energy reserves and his focus. He needs to feed with meaning his own drive and that of his followers and remain attuned to them; to remain engaged with the present, the past and the future. He needs to self-regulate his emotions, his fears and worries. He needs to withhold lonesomeness before it becomes loneliness.
A Leadership Coach with a proven methodology joins the leader in his demanding role increasing his chances of success while reinforcing the sense of security for the entire leadership team and the shareholders.
The fact that the leader is intended to walk alone does not mean he has to be alone.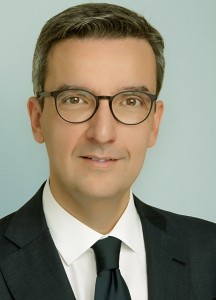 Yiannis Koutsoumaris
Master Leadership Coach and Trusted Adviser, typically engages in medium-long term leadership advancement assignments with CEOs, to be promoted to CEOs, large scale business owners and political leaders. Twenty years of international corporate experience and more than 7000 hours in one-on-one c-level and political coaching sessions.